Welcome to DanSynergy!
DanSynergy started as a concept discussed and hammered into existence as a way to work with dancers to improve the level of dance among interested members of the community.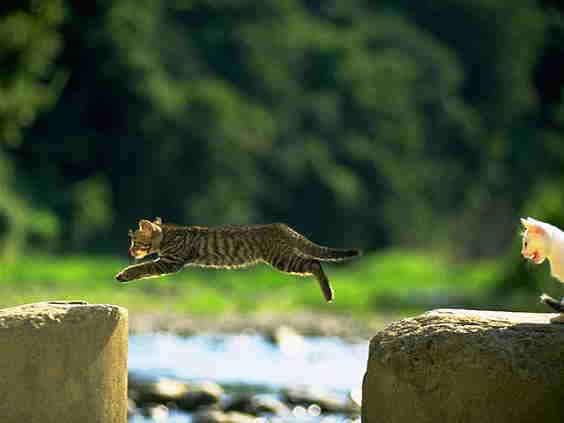 WHAT IS DANSYNERGY?
Let's look at its rootword , synergy; "combined effort being greater than the parts" the working together of two or more people, organizations or things, especially when the result is greater than the sum of their individual effects or capabilities.
When Bruce and I were trying to come up with a name for our dance company we had to think about what our ultimate mission was. We had been traveling the country dancing WCS with some of the best in this dance genre till the wee hours of the morning. After returning home following just a few of these dance weekends, we were amazed! We knew that our mission was two-fold. First, to help people get as excited about their West Coast Swing as the dancers we witnessed. Next, to help grow their skills in this evolving style of Swing.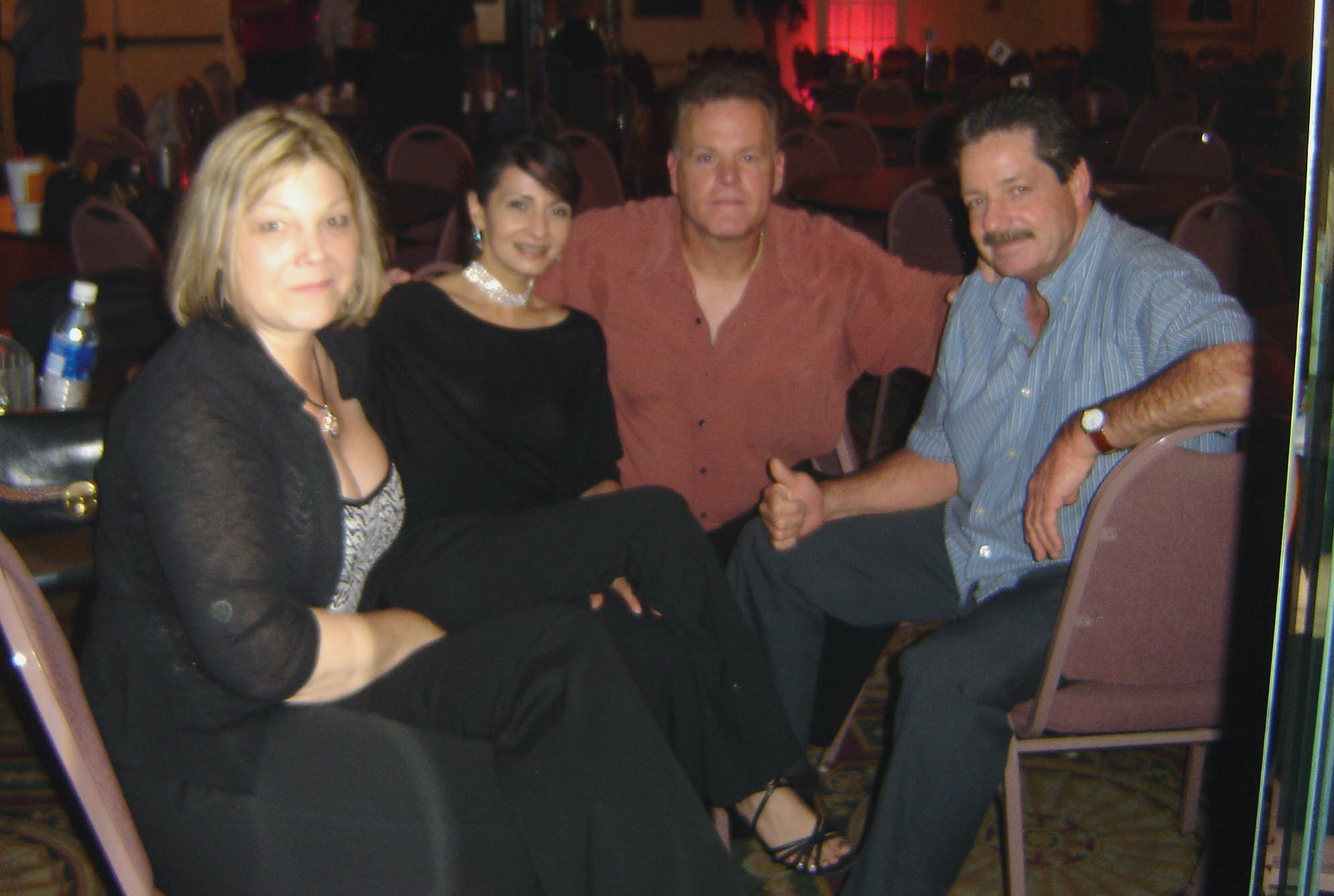 Although, the group of dancers that come with us to dance on the WCS circuit has certainly grown these past few years, we'd like many more friends to be excited about what we see out there.
Since we knew we couldn't put the whole community in our pockets to take with us to see the evolution that has and is taking place in this dance style, we decided to do the next best thing and bring the dance style here.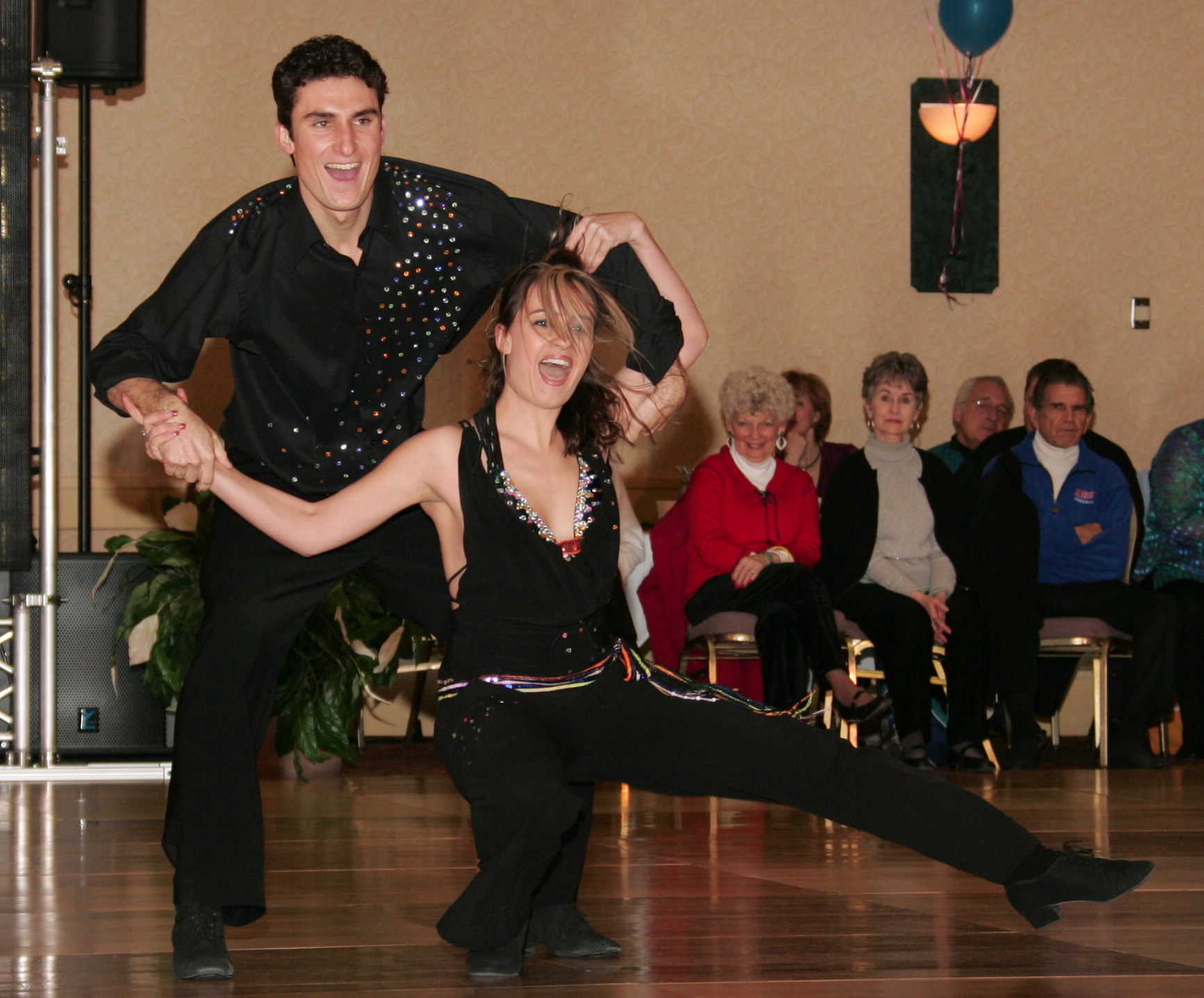 Thus began the Master's series of pro workshops that we have sponsored alongside Goldcoast Ballroom since 2003. Our training with Skippy Blair to become certified GSDTA teachers and our weekly classes to bring what we have coined as LA Style WCS into South Florida is a natural extension of that effort.
DanSynergy Inc. has already grown and embraced the contributions of a number of our local dancers who have come out and supported the many national level instructors we have brought to this area.
Our goal is to expand the scope of this project to reach more dancers. The primary focus of DanSynergy is to generate more like-minded dancers open to expanding their skills in WCS and then be willing to share their experience and encourage others in their desire to improve their dancing to a new level.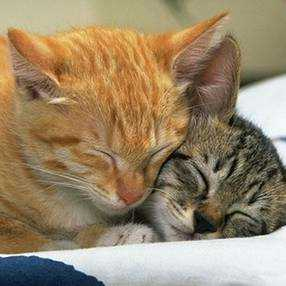 This sharing allows each of the participants to grow and learn from each other. The best ideas and resources are distilled by each individual's experience and the knowledge created in this process.
By connecting dancers in the community, they can relate their learning experiences in what they have challenged and conquered. By sharing these worthwhile efforts, all of us grow. In turn, this will bring our overall skills as a community to a higher level at a greater efficiency and become a closer community in this sharing process.
Our mission is to help and support every dancer's drive to have fun, improve and learn about dancing in general, with the focus dance (West Coast Swing) in particular. This may be evidenced by an interest in ongoing lessons, taking advantage of special workshops, taking time to travel to events, collecting and reviewing audio/video resources or any other way showing a willingness to invest in their own progress in dancing or be an encouraging part of the dance community.
Defraying or lowering costs for individual dancers by drawing learning and dance opportunities to South Florida with as much time to spread the word and encourage maximum participation by all dancers.
"DANCERS CONNECTING DANCERS," the core message we communicate; Support each dancer in having a positive and progressive attitude toward learning, helping and encouraging fellow dancers to NEVER STOP LEARNING.
Through this website, share information, articles, video, song lists, and other pertinent resources. Our objective will be to create a point of contact where we may share our knowledge of the current events, upcoming functions and what is new in the evolving dance style called West Coast Swing.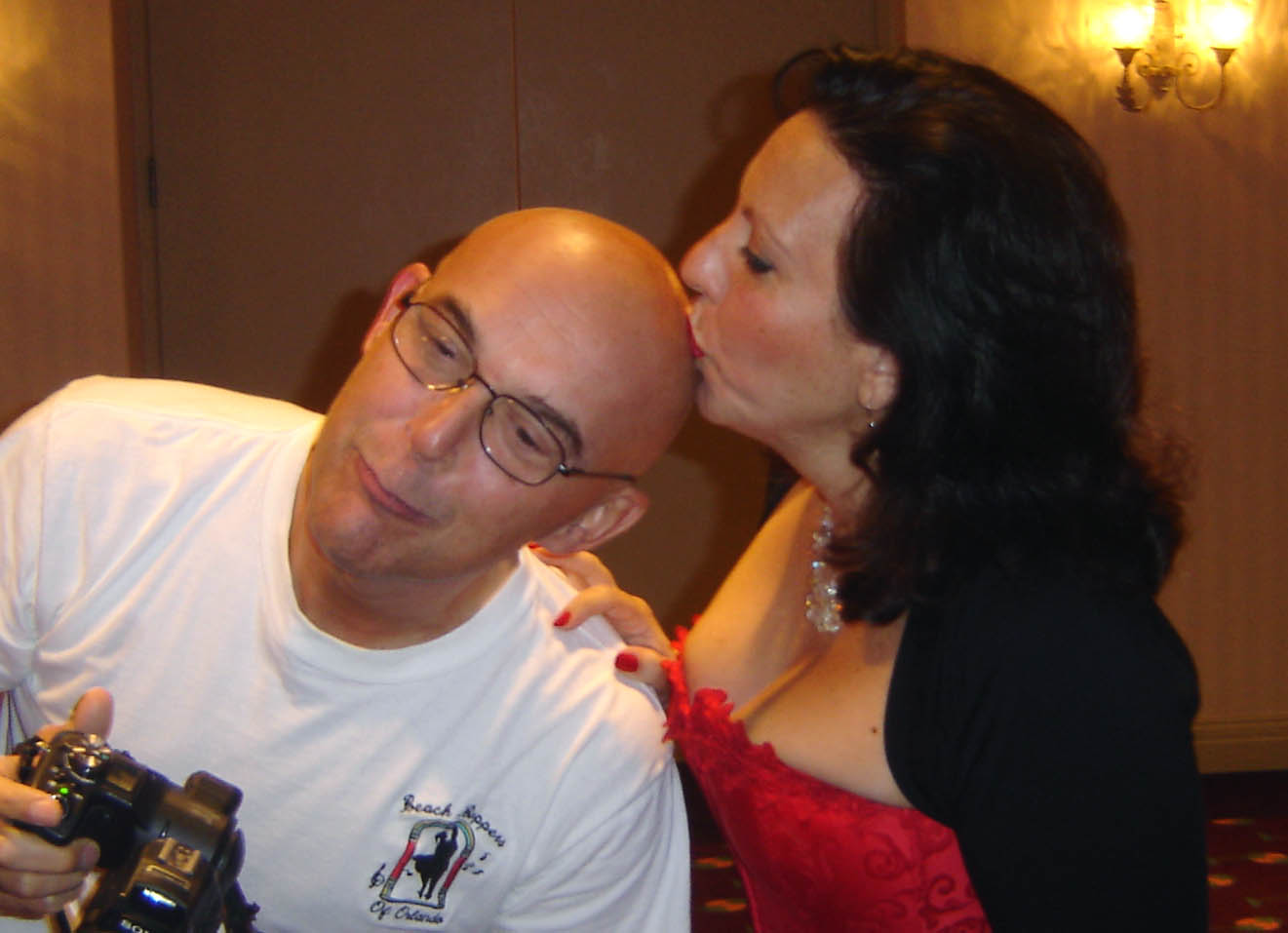 Sharing...Having Fun...Enjoying those around us with a common passion that we experience with uncommon pleasure. Who could ask anything more? We look forward to seeing you around the dance scene in South Florida and even around the world!
Please contact Bruce or Beth with any comments, suggestions or tools you would like to see posted here in order to make this the most comprehensive resource available to us.